Email tips for Microsoft Exchange
Expanded discussion about email tips are located here. This page includes pointers for Exchange-specific commands.
To define a signature which will be appended to you outgoing messages, go to the Tools menu and select "Auto Signature".
To add filtering rules for you incoming email messages:
Go to the Tools menu
select Inbox Assistant
define specific rules fore each major source of email (customer, email list, etc)
The example below shows a filter rule to place all incoming email from a customer into its own folder.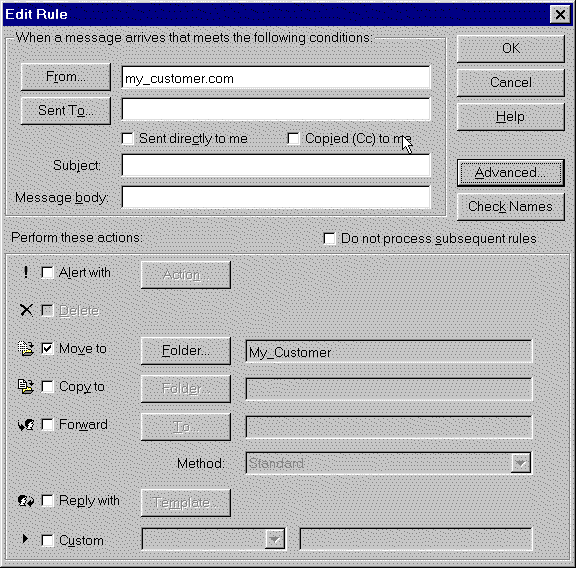 Eventually, you should have a well-defined rule set.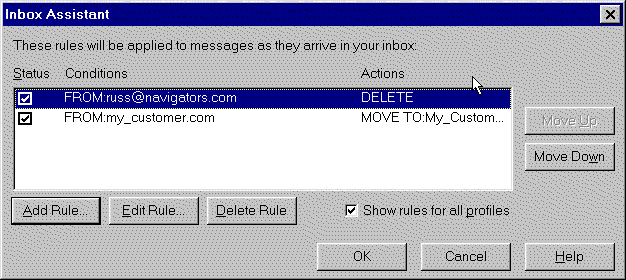 Another feature of MS Exchange is the ability to send an "I'm on vacation" reply message when you will be out of the office . Go to the Tools menu and select Out of Office Assistant.