Wireless Security

These are a couple of screen shots I took while trying out Netstumbler
Shortcuts:
Other related pages:
During A short 10 minute ride through a neighborhood, my laptop and Netstumbler discovered 11 wireless networks. Notice in the last column how many of these networks used no encryption. Any wireless notebook within range of these unprotected access points will be able to immediately connect through the access point.

NetStumbler includes a real-time graph of the signal strength. This make it rather easy for someone to determine which specific house they would be connecting to.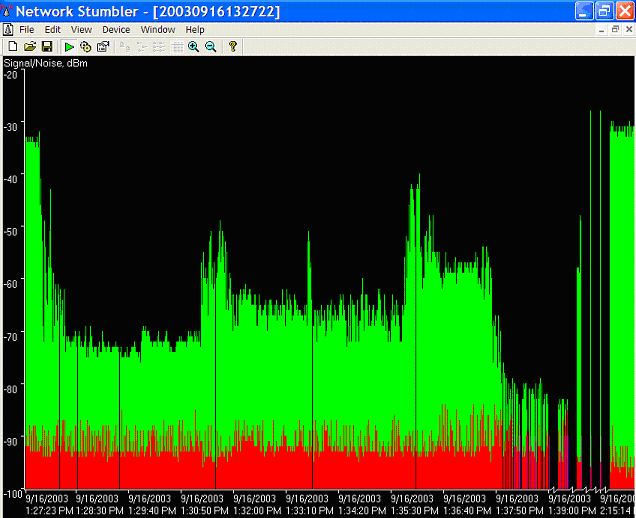 Note for my Alumni: Your referrals are always appreciated
I can be reached at Russweb 'at' navigators.com or 703-729-1757
Copyright © Information Navigators