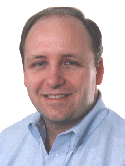 Russ Haynal
Internet Instructor, Speaker, Author, and Paradigm Shaker
I help organizations succeed in the fast-paced digital world.
Is your organization fully prepared for the online world and its impact to your industry? Organizations must have a clear Internet strategy and properly trained users. Without these elements, your organization will be obliterated by a net-savvy competitor.